Felt Maple Leaf Garland
Felt Maple Leaf Garland
Only 1 left in stock
Celebrate the changing colors of the autumn leaves with this festive felt maple leaf garland! The deep auburn, soft greens, white, and bright and dusty orange maple leaves will have you enjoying the fall weather even after the trees are bare. Each garland has a small loop on either side making it easy to hang anywhere in your home.
Size: 59″ L x 4″W Traditional Techniques
This product celebrates the cultural heritage of traditional crafts using skills passed down from generation to generation. 

Protect Children
This product helps children feel safe to play and learn. Kids hang around the workshops, staying close to their mothers when they aren't at school.

Empower Women
This product gives women the confidence to support their families and become leaders in their communities. 
Our felt flowers are handmade in Nepal by artisans in a fair trade co-op called Nirjala Craft, which combats urban poverty by providing employment  to women in Kathmandu. The women get skills-training in the ancient technique of felting which allows them to gain a sense of independence, send their children to school, and provide for their households.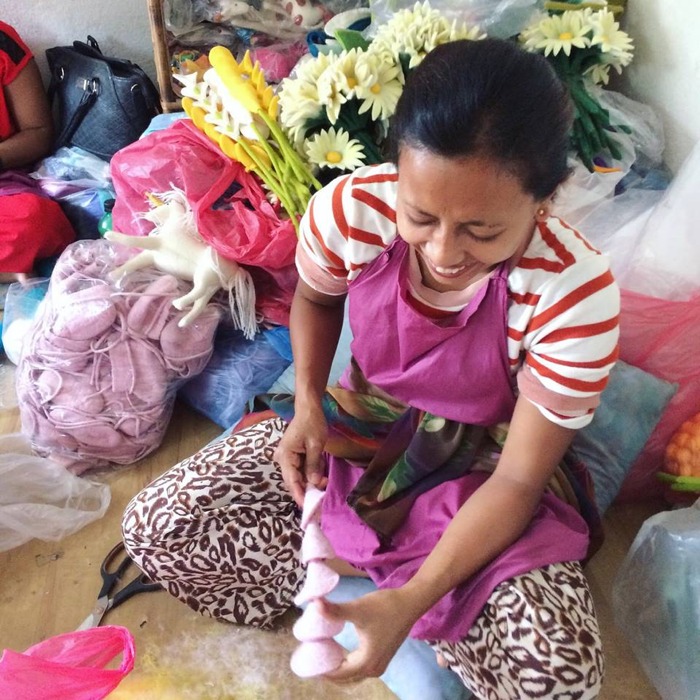 People Behind the Products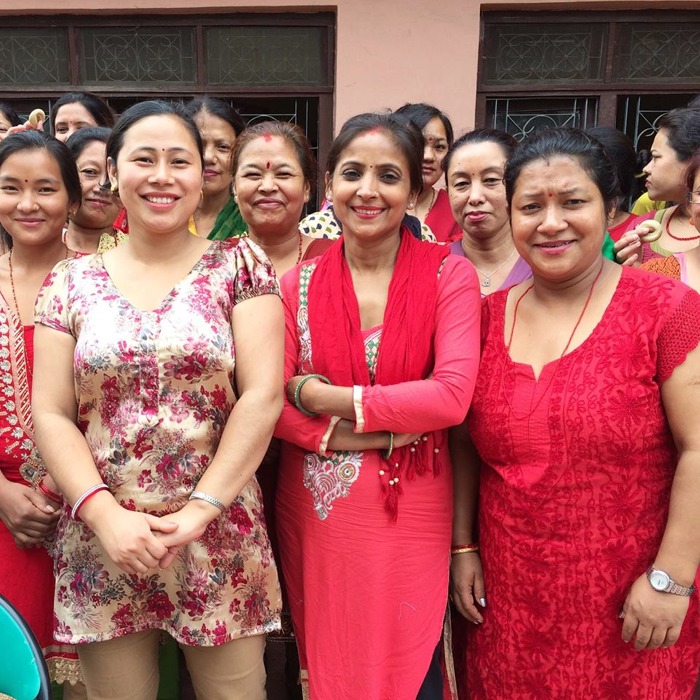 Artisan Voices
"I believe women and girls should be given the opportunity to do something – to better themselves. Before, men were more independent and girls were bound to the rules of their family. Now, women are able to make their families understand that they can do the same work as men."
— Savitri Kardel
Felt Collection, Felt Flowers, Global Goods Partners

---

"Delighted to have flowers that won't die!" -Jacqueline

Each tall stem features multiple blooming petals and intricately designed leaves, showcasing craftsmanship and attention to detail. Whether used in arrangements, bouquets, or as stand-alone accents, these Felt Watsonia Flowers bring a touch of elegance and color to any space.

Bendable wire stem
No watering needed, our felt flowers will never wilt
Great alternative for people who are allergic to flowers
Dyed, cut, and stitched by women artisans in Nepal
Display in your bathroom, bedroom, kitchen, or any room you want to liven up
Enjoy on its own, or mix with our other stems to create your own bouquet

Material: 

Felted Wool;

Azo-free dyes, eco-friendly and non-toxic

Size:

16" tall x 6" wide

---

Shipping Details >

&

Return Policy >

$

24.00